We want everyone to be able to read about Yamabuki.
One of the demographics usually overlooked by the entertainment industry is people with disabilities. We see this in gaming, with games that challenge the hand-eye coordination of even fully able bodies. We see this in online video, where closed captioning is considered extra, not essential. And we see it in book publishing, where but a tiny fraction of books are ever released in large-print editions.
We want to change that, at least for our books, so we've started laying out large-print editions of our more popular titles.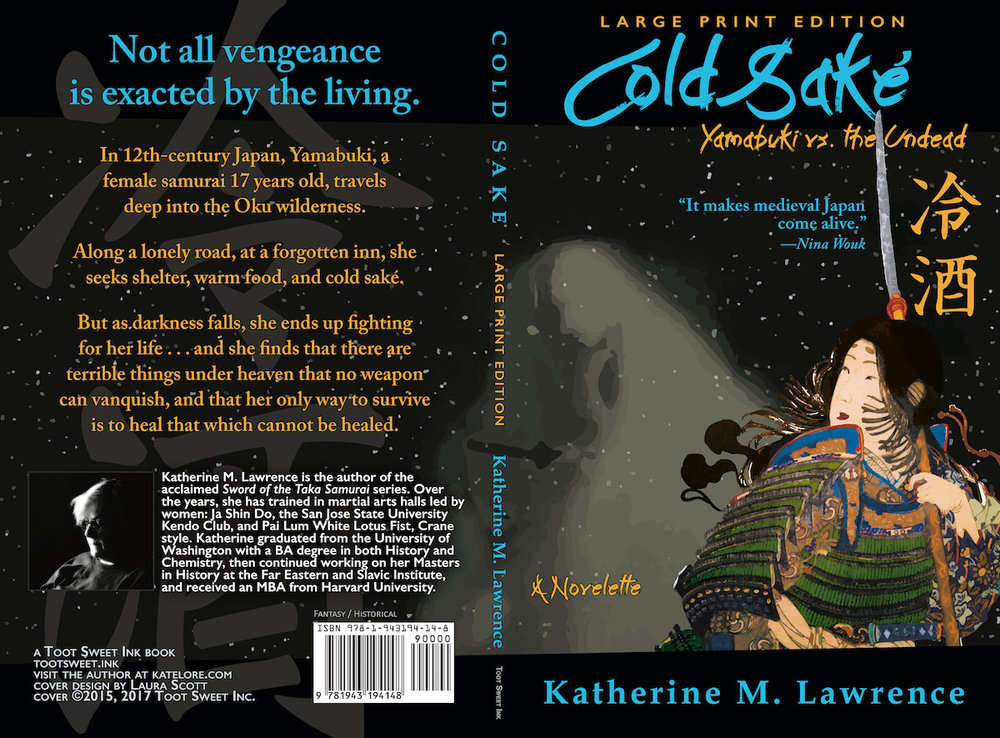 We started with Katherine M. Lawrence's Cold Saké because it is short and, well, it was the first book we published.